If you're considering retirement abroad, you need information, and you need lots of it. But more than that, you need guidance on how to interpret that information. That's what we're here for, and that's why we've compiled the 2023 Annual Global Retirement Index: to help you with the exciting business of choosing where in the world will best suit your needs.
When it was first conceived, our Retirement Index was our special way of coping with an embarrassment of riches. At that stage, IL had already spent over a decade exploring all manner of dream locales. The result was a huge and exciting variety of choice and opportunity. Fast-forward to 2023.
More than three decades have gone by, during which our scouts have scoured every corner of the globe many times over. The result is a much bigger and ever-growing selection of outstanding destinations where you can live a healthier and happier life, spend a lot less money, and get a whole lot more.
But how do you choose?
What is the Annual Global Retirement Index?
The Retirement Index is the most comprehensive and in-depth survey of its kind. It's the best way we know of to sift through the wealth of opportunity the world offers, bring some order, and help you pinpoint the best destination for you.
Our index is informed by hundreds of opinions and real-life experiences—information—compiled by our trusted sources in the best retirement destinations across the globe. We think of it as a tool for you, our reader. A way for you to quickly compare and contrast your best options and begin to narrow down your choices.
We have our people out there pounding the pavement in attractive overseas communities we know you should consider. They're reporting back to us with insights, and information about what's really going on. They're not beholden to relocation service providers or real estate agents or tourism boards or economic development organizations. They work for you.
In no way is our Global Retirement Index meant to be a scientific output. It's designed to be a useful tool for people, constructed out of real-world, on-the-ground information interpreted through a lens of well-informed experience and opinion.
Our sources are living in the places where they're gathering their intelligence. And we trust their judgment. If they say the healthcare is good, or that a meal for two in a nice restaurant costs $20, then we believe them.
Our intention with this index is that it be genuinely useful. We're not looking for random input from random people around the world—you can get that with a simple internet search. Instead, we're in the business of providing sound recommendations about a refreshingly limited number of options.
Beyond data—it offers, more importantly, information, opinions, perspective, and guidance.
What has their research revealed about the best retirement havens in 2023? Read on…
10. Colombia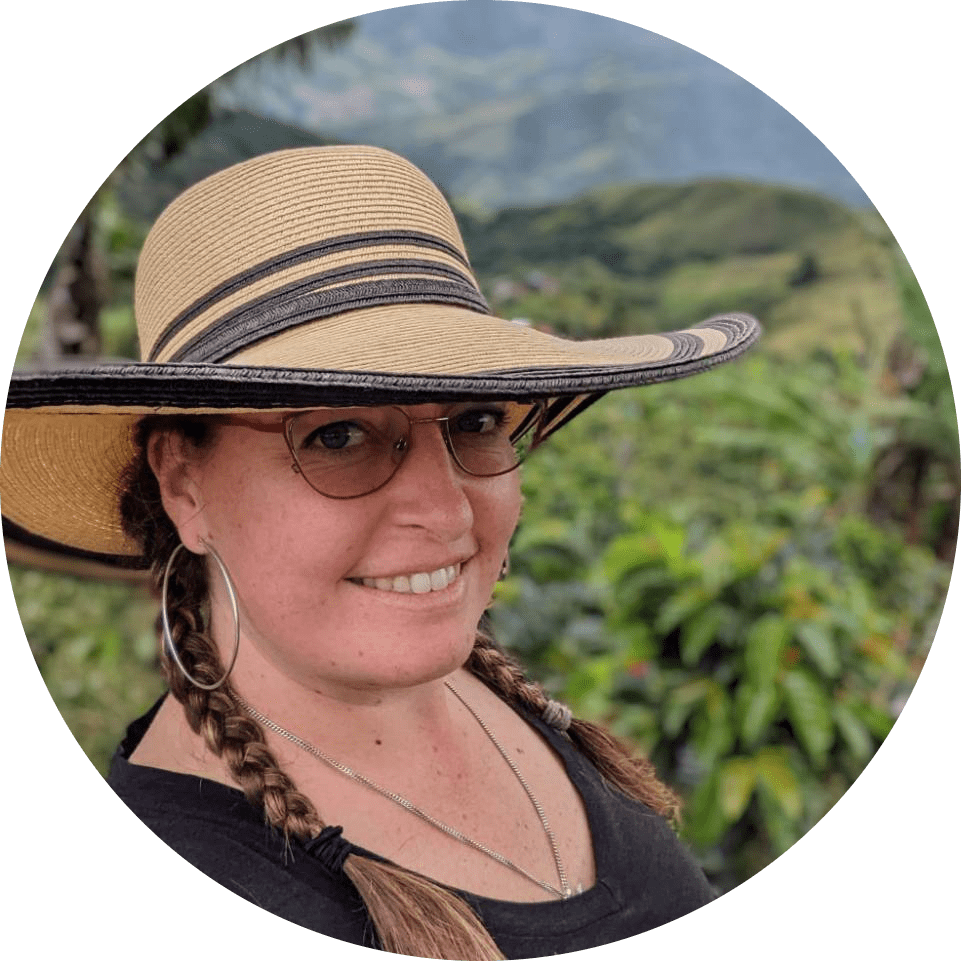 By Erin Donaldson
Imagine a place where you step off the airplane and simply choose the climate which best suits you and the city size where you feel the most comfortable. Add a few lifestyle activities and your retirement abroad has now been perfectly customized to suit your interests.
Colombia is that kind of place.
A country characterized by microclimates and lower costs of living, current residents are seeing a massive uptick in expat arrivals as more people consider living overseas. Americans especially are seeing once-in-a-lifetime opportunities thanks to a robust dollar exchange rate.
An agrarian country and culture, the people here are uncomplicated, happy to share, and welcoming of new arrivals. All you need is a can-do attitude and a little bit of Spanish to fill the gaps where English is unavailable—particularly in smaller cities.
With one of the top 25 healthcare systems in the world, residents can enjoy low-cost subsidized health insurance for as low as $35 per person each month. It is not unusual to see co-pays that are less than $10 for doctor visits and generic medications.
Most major cities like Bogota, Medellin, and Pereira have their own medical systems with specializations. In recent years, alt-medicine clinics for preventive care have also opened their doors offering treatments that cost two or three times less than in the U.S.
Treatments like Vitamin C drops, ozonated blood and even acupuncture can be easily accessed or even bundled with wellness practices like yoga and meditation retreats. Colombia has a holistic approach to natural remedies which comes from indigenous cultures and their tremendous biodiversity.
Under new visa standards, foreign residents can get visas for their basic social security retirement incomes, rent received for pensions or rental homes, and now a digital nomad visa which incentivizes people who work from home to enjoy a cheaper life in a more pleasant climate.
The good news about visas is that they are now easier than ever to get and thanks to a favorable exchange rate— even cheaper. Under the current situation, people who get a social security benefit of at least $700 per month can qualify for the pension visa. If you aren't quite retired but you receive a rental income of at least $2,500 per month—you can get a similar visa under the same category.
While the cost of living has risen considerably in recent years, foreign residents can still live quite comfortably in upper-class areas starting at $1,000 per month for small cities like Manizales and Pereira, and $2,000 per month for larger cities like Bogota and Medellin.
The key to finding the right situation is to go door to door asking for available apartments, then negotiate the contract to ensure it is favorable for both parties. Previously it was cumbersome to rent due to the requirement of having a "fiador," or co-signer who is willing to potentially lose property if you don't pay. Due to foreign influx where rent payments are more reliable, owners and realtors alike have loosened up and are more willing to negotiate the terms.
Live in a California-esque tree-shaded neighborhood called "Pinares," in Pereira, or on the breezy ridge of a mountain with great views in Manizales. In Medellin, you pay for amenities and a great city view, while in Bogota you can live in a nice neighborhood with great coffee shops and excellent gastronomy.
One of the biggest benefits of living in Colombia is visits to small towns. Especially if you love road trips and nature, then you will enjoy "puebleando" through the small colonial towns of Colombia. Experience 400-year-old wonders in the department of Santander outside of Bogota, or symmetrical wood architecture in the small towns of the department of Antioquia outside of Medellin.
While the towns of the coffee region aren't as old, there is a vibrant echo of the past in the colorful buildings, the soaring mountains, and the jungle-interspersed coffee plantations.
If urban entertainment is more in line with your interests then be sure to get involved with the tango dance culture of Manizales, Medellin, and Bogota—one of the oldest non-Colombian dances that are a world unto itself and well worth exploring. For the energetic, there's always Cali-style salsa which includes fast rhythms and an intensity matched by the people themselves.
Sports enthusiasts will find tennis clubs, golf courses, and large cyclist organizations. Bicycle lovers in Colombia won't lack for social activities and riding groups to go out with for safety.
For art and culture lovers you will find a vibrant art and theater life in places like Bogota and Manizales. Be sure to visit the museums and art galleries at Banco de la Republica in both cities, and tour the Cathedral of Manizales, and the National Museum in Bogota.
Colombia is the type of place where anything feels possible from the smallest triumph of learning to communicate, all the way up to being handed citizenship by the president himself. It's only a question of the time, maturity, and ambition needed to create the perfect lifestyle.
Editor's note:
Great values, comfortable climates, plenty to do… these are all part of the reason day-to-day living is remarkably easy and convenient in this country.
Often people assume they'll have to endure huge tradeoffs when they go overseas. But in the right places—that's just not the case.
Claim your free report to find out more
.
9. Thailand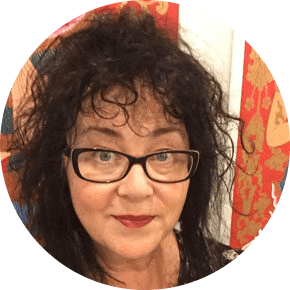 By Rachel Devlin
There is no doubt that the allure of Thailand begins with its sun drenched, warm climate and appeals to those who have a keen sense of adventure and an eye for natural and cultural beauty. Thailand is the heart of Southeast Asia and is hugged by Cambodia, Laos, and Myanmar (Burma) in the north and shares a border with Malaysia in the south.
Thailand is the only country in Southeast Asia that wasn't colonized by any European countries and therefore maintains a culture untouched by any other influences. Culturally, the Thais place great emphasis on 'sanuk' or 'fun' which impacts on all aspects of the lifestyle in Thailand. Thais are community minded and love to meet each other and eat out which drives an enormous restaurant and cafe culture across the entire country. Thailand is alive with social events. Festivals and local temple rituals delight as lanterns, fireworks, lightshows and candle water floats (kratongs) enhance the celebratory atmosphere. This is a fun place to live and provides many opportunities to feel alive.
Thailand has been a popular destination for retirees for decades and provides long term visas for people over 50. Although Americans are the largest expat cohort in Thailand, it is also a popular destination for the British, Canadian, French and Swiss. Thailand's expat appeal is that it offers an affordable cost of living yet manifests an enriched way of life. Its diverse natural beauty means that expats are spread from islands surrounded by emerald waters, the high-rise metropolis of Bangkok or the rice fields and laidback lifestyle of Northern Thailand.
After living in Chiang Mai, a large city in the north of Thailand, my life could not be better. Over the last seven years I have not been bored, not even for a minute. These days I enjoy a more active and healthier lifestyle. Happily, I have found a plethora of local events, including music, art, food festivals and locally run courses. The opportunities for internal travel feel limitless even though I have played under waterfalls, climbed mountains, meditated with monks and snorkeled on coral reefs.
Probably the best deals to be had in Thailand are in real estate. Foreigners are able to buy condos very easily and there are bargains everywhere. It is possible to buy a two-bedroom condo for under $30,000 and rentals can be as cheap as $180 per month if you need something small and quaint. Most expats believe that $2,500 per month equates to a good life in Thailand, however I know many that live off less than that, especially if they own the condo that they live in. Although Thailand is a safe country with a lower crime rate than most, it is very easy to live in a condo or gated community that has security.
Food in Thailand is perfect for any palate. For the adventurous, there are rich and textured curries that dance on your tongue which can cost less than $5, fiery noodle dishes with dumplings and pork or crispy duck. Of course, if you need to eat food from home, you will be able to find everything you desire. Not only are there American fast food chains in Thailand, like KFC and McDonalds. The Thais have a cooking culture and there are many locals that have learned how to make food from all over the world. Pizzas, Turkish kebabs, sushi to biscuits and gravy are just a few highlights to this world fare.
An enormous advantage to living in Thailand is by far the healthcare facilities. Being a popular place for dental and health tourism says it all. Expats report being very happy with the healthcare and there are a range of hospitals to choose from. Most of the doctors speak English but if not, there is often a translator on call. The best hospitals in Thailand are completely first-rate. Part-time expat Bonny Mayer's dentist in Rochester was extremely impressed by her dental work from Thailand. "He told me he thought my bridge work was the best he has ever seen and suggested I get my crown on my next trip," she says. Alternative healthcare is also available with traditional Chinese herbalists, acupuncture, and massage and these are also very popular with expats looking for supportive treatments.
An obstacle for people thinking about moving is about finding their own community when they move. Thailand has a history of busy expat communities and it is easy to find the tribe with your vibe. Facebook groups are popular ways to connect with people and groups range from motorcycle groups to book clubs to salsa dancing. Whatever you are into, you will find it here.
The climate in Thailand is warm and it doesn't have seasons like back home. It actually feels like one long summer holiday. There are three seasons, hot, wet, and cool, although the cool season really only hits the northern part of the country as it is in a slightly different climatic zone. The average temperature in Thailand is 79.3 F in the north and 81.5 F in the southern and coastal areas. The wet season usually occurs from July to October and makes the country's foliage come alive in a lush green and is considered the prettiest season. Many expats have found that their arthritis has alleviated since moving to a warmer climate.
The infrastructures of the country are also outstanding. The utilities are very cheap, an average monthly water bill is less than $5. The roads are generally well maintained and there are good quality transport systems from the railway to long haul buses and reasonably priced taxis.
9. Italy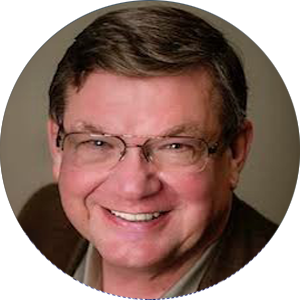 By Chip Stites
Italy makes itself an ideal retirement location with an incredible diversity of climate, topography, beaches, food, wine, sports, community, healthcare, and a lifestyle that has the average Italian living one to five years longer than its Western European neighbors, and the average American. Its list of world-famous historical and cultural attractions is too numerous to mention.
For these reasons and more, retirement in Italy is unique for those desiring a longer, fuller life, a sense of adventure and pleasure at a leisurely pace matched by few countries anywhere. The biggest surprise is how much lower living expenses are in a country that is protective of its lifestyle, its economy, and its heritage.
From the sun-drenched beaches that surround southern Italy, Sicily, and Sardinia, to the seasonal skiing and hiking in the Dolomites and Alpine lakes in the north, there are enough climate zones, food styles, wines, and customs to satisfy even the pickiest retiree.
Healthcare is ranked number two in the world according to the World Health Organization and my wife, Shonna, and I have an intimate knowledge of the excellent care the Italian system offers. We pay only $786 annually (for both of us) at current exchange rates, and our annual costs are fixed forever. Yes, there are some out-of-pocket costs, but we have found, even with hospital stays those costs are minimal. Our biggest surprise is that everywhere we have gone we have English-speaking Doctors.
After only six months of living in Italy, you can enter the public health system with proof of your permanent Visa and Permisso de Soggiorno. Each region has its own method of accessing costs but in general, the further north you go the more expensive, and the further south the less expensive the healthcare and the cost of living.
Italy offers excellent infrastructure via trains, buses, airlines, and senior discounts in most areas. Getting around the country via mass transit is easy to do and easy to understand. We have seldom been in a spot where we did not find someone who spoke English and wanted to help. Italians pride themselves on their hospitality.
Infrastructure includes excellent countrywide internet, fresh drinkable water, continuous electricity, and regular trash pickup across even small villages. WiFi, TV (local and satellite), and telephones are surprisingly inexpensive. We spend about half of what we spent in the U.S. on all our phones, WiFi, and satellite services.
With everything I have mentioned so far, I have not even gotten to the fun stuff yet. So, let us jump right in and talk about food and wine. Each region has its specialties of food and wine, but did you know that 30% of the country's wines come from Puglia on the southeast coast. Don't ever tell an Apulian how great Tuscan wines are. And when you are served "Tuscan Beef" often you are getting the excellent beef grown in my hometown, Rieti, or in Lazio, the province where Rieti is the capital.
Each region has its own specialties: whether indoors or outside. Indoors you will find food and wine: spaghetti sauce, cheeses, and truffles and desserts become specialties due to the local ingredients found in that area. Did you know that Italy is the only country in the world whose ice cream, "Gelato" must, by law, be made in a specific manner to be called "Gelato?" In Italy, you will learn the pleasures of eating and tasting food and wine in a way you never thought possible! Outdoors is defined by the season: hiking, skiing, bicycling, horseback riding, sailing, swimming, photography, and snorkeling are only a few.
But the best thing about Italy may be the cost of living. Often, I hear that "Italy is so expensive." This is not true as the average Italian lives on less than half of what the average American lives on. When we first moved to Rieti Italy, we lived on $2,495 a month. Our rent was four €400 a month for a three-bedroom, one-bathroom condominium. Now we live in a 2,200-square-foot home, on the edge of a forest and our rent is €700 a month. Even with a larger home, a short commute in town for shopping, and more space to heat our budget is still $3,500 a month. In general, the further south you go and the further away from tourist areas you get, the less expensive it is to live. The further north you go, and the closer to tourist areas you are the higher the cost of living.
Getting a visa to stay more than 90 days in Italy requires a bit of diligence. First you locate the consulate responsible for your state or county. (Go to the website of the Italian Embassy and look under VISA.)  Then you go to your consulate's website, look under Visa again and find the kind of Visa you want to apply for. Most retirees will be looking for the Elective Residence Visa. Then find your consulate's list of requirements. They vary from consulate to consulate so make sure you have the correct one. You will need proof of housing—a rental agreement, round trip airfare, health insurance, an up-to-date passport, your fee payment, and proof of adequate income. All the specifics of these requirements are on the website of the consulate responsible to the state or county in which you live.
You should also know that many towns or provinces are adding rewards to attract new residents. Some are paying a portion of rent for a period of time to online workers; some are offering money to move in and stay or to start a business and others are offering €1 homes "fixer-uppers" that you will need to put money into to make habitable. But each of these ideas only has merit if you find the area in which you want to live.
The best way to do that may be a road trip. Do your research. Find areas that attract you for climate, topography, and the things you like to do. Map out your trip, fly over rent a car and experience the joys of traveling throughout Italy. Summer is full of "sagras"—local festivals usually based around a food, a historic event, music, or the sea. Fall is for the colors, olive harvest, and new wine. Regardless of when you come exploring Italy can create a whole new life in retirement.
8. France
By Tuula Rampont
France is a country that leaves few visitors indifferent. Beyond the glitz and glamour of Paris lies an appreciation for life, and the care of others, which is often overlooked when considering a retirement destination. I count myself lucky for having discovered all the advantages of living in a place that is not only visually and culturally attractive, but also offers top-notch healthcare and social benefits. Born and raised in Southern California, I moved to France in 2010 after living in Rome, Italy for three years. I currently live near the seaside city of Toulon in southeastern France and am thrilled to be living the best of "la belle vie" (the good life) every day.
Retirees will find that French culture takes a firm stance on fine living. While many may talk about the benefits of a balanced life—taking time for yourself and your loved ones, focusing on your health and well-being, and appreciating the beauty of everyday things—France has elevated these ideals to an art form. The French concept of art de vivre, the art of living, is ingrained in society. It includes a keen appreciation for the pleasure of food and wine, and the rituals that go into the sharing of a gourmet meal—which lasts as long as the conversation and wine continue to flow.
In 2010, UNESCO inscribed the French gastronomic meal as an element of intangible world heritage— with the use of locally grown products, food presentation, and the discussions that accompany the meal as the key elements which make the experience distinctly French.
If you've traveled to France, you've likely already had a taste of the art de vivre. From the sunny vineyards of the south, where the blond-stone villages make a perfect backdrop for an afternoon glass of rosé and plate of herbed charcuterie, to the colorful squares of Dijon (the capital of the Burgundy region) with its rich stews and creamy gratins that pair perfectly with the Côte de Nuits full-bodied reds— it's easy to get lost in the culinary magic of France.
With all this decadence, and flair for the good life, France can appear deceptively expensive and out of reach for many budget-conscious retirees. Happily, that's not the case. While you will pay similar prices for certain foodstuffs as you would in the U.S., and although some daily costs are lower, the real cost-cutting comes from real estate prices. Housing costs are, on average, around 34% less than that of the U.S. Of course, if you're looking at big-ticket places like Paris and certain resort towns on the French Riviera, you'll pay the same prices as you would in the heart of Manhattan or Silicon Valley. Outside of these high-end addresses, the rest of the country is surprisingly affordable.
There is a huge range of possibilities, budget-wise, where real estate is concerned. Nice, the sun-touched gem of the Côte d'Azur, and voted one of the top spots for expats in all of France, comes out on the higher end of the budget spectrum. Although, even then, you'd be hard-pressed to find a similar lifestyle, and access to social benefits, in other U.S. cities of equal size and standing. Rents for a one-bedroom apartment start at $900—and two-bedroom rentals come in at around $1,700. Nice has an excellent transportation system, including a tramway and an international airport within the city limits. With a train route that stretches up and down the French Riviera, it's easy to arrive sans automobile—another great reason the city is such an attractive spot for retirees.
If you're willing to venture further away from the seaside, housing prices drop considerably—without having to sacrifice lifestyle or the sunny skies of the south. The Dordogne region, in the central section of southern France, is known as the land of 1,001 castles and is arguably one of the most picturesque corners of the country. Pastoral landscapes filled with sunflower fields, fortified hilltop villages, and the turns and twists of the Dordogne River as it winds through the local farmlands are steeped in romanticism. The views are, in short, stunning. Throw in a mild-winter climate and hot, airy summers and the area has been an expat haven for decades. Our British friends from across the pond were the first to put up roots in this sun-washed corner of France, but more and more Americans have moved to the Dordogne over the last 10 years. With two-bedroom, two-bathroom, turnkey homes starting at $220,000, it's easy to see the attraction. A thriving American expat community currently exists around the medieval hamlet of Sarlat-la-Caneda—a culturally rich and dynamic town, with one of the prettiest farmers' markets in all of France.
If weather isn't a factor, head north for a slice of the French art de vivre at a fraction of the cost. Not only are the regions of Normandy, Brittany, Lorraine, and Alsace, culturally and historically intriguing, they also offer the best value for money in all of the country. While prices have increased over the last two to three years, it's still possible to find one- and two-bedroom homes starting at $200,000, or less.
Beyond the slow-paced, gourmet lifestyle that you can expect to find as a retiree—even on a modest budget—one of the main reasons to choose to move to France is the country's exceptional healthcare regime. France operates under a universal healthcare system in which everyone is entitled to receive medical services. There are no age restrictions, pre-existing condition limitations, or networks to join. You can see any doctor, anywhere, at basically any time they are available. Doctors' visits are fixed by the government and cost the same whether you see a doctor at a top teaching hospital in Paris, a specialist clinic in the suburbs of Lyon, or your village practitioner down the road. A standard visit costs €25, and when you enter the healthcare system, you are reimbursed 70% of that fee—which makes the charge roughly $9. Specialist fees are €50, which are reimbursed at 70%. Hospital stays which average €100 a day, are reimbursed at 80% and covered at 100% for stays over 30 days.
Expats only need to obtain a long-stay visa, and they can access the healthcare system after three months of living in the country. France must be a primary residence for six months of the year.
With a lifestyle and savoir-faire envied the world over, excellent healthcare and social benefits, and a welcoming climate for North American expats, France merits a top spot on any retirement planning checklist.
Editor's note:
You simply get more bang for your buck in the right spots overseas. And that means you could afford to live a richer, more interesting life. You could afford to relax and enjoy yourself. Our
Global Retirement Index
points you to the best places in the world to do it in 2023.
You deserve a better, earlier retirement we'll show you how to get it,
right here
.
7. Greece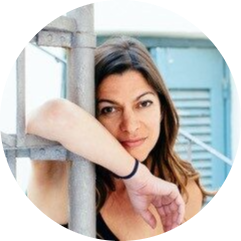 By Lynn Roulo
It should come as no surprise that Greece is ranked as one of the top places to retire as this sunny Mediterranean country offers stunning natural beauty, warm hospitality, an affordable cost of living, some of the best food in the world, and a rich, deep history.
Greece is a Southern European country that shares its borders with Albania, Bulgaria, Turkey, and the Republic of North Macedonia. With a population of under 11 million people, it's a small country with a big history. Greece is considered the birthplace of democracy and was home to philosophers like Aristotle, Socrates, and Plato. From the Parthenon to the Temple of Delphi, throughout the country, you'll find impressive archaeological sites that date back thousands of years. And with over 300 national and private museums, art and history buffs will have plenty of options to choose from.
But while its history is rich, the country is best known for its stunning islands. With three major bodies of water and six distinct island groupings, the Greek islands can keep visitors endlessly interested in exploring. If Greece becomes your home, island hopping becomes a part of your life.
I made this country my home base 10 years ago, and with each year that passes, I grow to love it even more. Here are just a few reasons to consider retiring to Greece.
Averaging over 250 sunny days per year, the light of Greece is unlike any other and has been the subject of artists, photographers, and writers worldwide. Read Henry Miller's The Colossus of Maroussi  to get a taste of what an impression Greece's light can make.
But don't imagine you'll find a sunlit country without seasons. Even Athens gets occasional snow in the winter, and visitors are often surprised to learn that "alpine" is one of the three climates in Greece. If you live in Athens, expect very hot summers and cool, rainy winters. And if you live outside of Athens, research the climate, as it can range from four distinct seasons in the mountains, to steady, mild temperatures throughout the year. As long as you like bright, there is something for everyone in Greece.
Greece is an emotionally-driven country that operates from the heart, and Greek hospitality is a real thing. The genuine kindness of the locals is observable, and almost everyone who comes to visit comments on how warm and engaging the people are. The language even has the word "philoxenia," meaning to offer friendship to strangers.
Another positive aspect of Greek culture is the respect and inclusion of elderly people. Statistically, Greece has a large older population, and seniors are a rich piece of the social fabric. Expect to find older men playing cards and chatting at the cafenios during all hours of the day and look for groups of elderly women sitting outside storefronts, catching up on neighborhood gossip and sharing recipes. The older generation is front and center in Greece, and this adds to the country's charm.
Expect to find high-quality medical care, often for a fraction of the cost in the U.S. The medicine is so good that medical tourism is a growing segment of the Greek economy. From dental work to in vitro fertilization (IVF), visitors come to Greece to get high-caliber medical care at a lower cost than in their home country.
Many Greek doctors are trained in the U.S. or the United Kingdom, and most speak very good English. As a retiree, you'll have the option of public or private insurance. Most expats opt for private insurance as the facilities are more modern, but you can get good care either way. Learn more about healthcare in Greece here.
The relatively low cost of living is what attracts many to Greece, and for people who are not dependent on earning income in the country, the equation is a good one. Greek wages tend to be approximately one third of what you'll find in the U.S., and this means the cost of living is also dramatically lower. Housing is usually the place you'll find the most savings, but depending on what your place of comparison is, you can expect overall costs to be as little as half (or even less) than what you'd spend in the U.S.
Because the average salary in Greece is under €20,000 ($20,700), there is less focus on consumption and material purchases. The priority moves to socializing and finding ways to have a good time without spending a lot of money. Living on a budget is a way of life for much of the population, so if you are watching your finances, you won't feel alone.
For many people, their first exposure to Greece is through Greek food, and it is no surprise because the country is known for its outstanding cuisine. From stuffed roasted tomatoes to flakey spinach and feta cheese pies, and from fresh, mouth-watering fish to creamy, honey-drizzled yogurt, Greece offers healthy, affordable, and delicious food.
A lot of Greek culture revolves around its food and don't be surprised that when you eat out with your friends, dishes are expected to be shared. Shopping for food is also part of the cultural experience, and most areas have a local "laiki" or people's market that operates a lot like farmers' markets in the U.S.
If you feel like you're ready to explore a life in Greece, carefully read through the Greek visa and residency options. It's entirely possible to move here, but it is important to find the right option for you and to get your paperwork in order. The biggest drawback in Greece is probably its slow-moving and inconsistent bureaucracy. But if you are diligent and patient, your reward might be living in a sunny, low-cost, social, and beautiful Southern European country.
6. Spain
By Sally Pederson
Sunny weather all year, a welcoming culture, an incredibly relaxed lifestyle, and a relatively low cost of living. These are just a few of the things that Spain offers. Long a favorite place for Brits, Germans, and other Northern Europeans to retire and spend their senior years, Spain is also an excellent choice for North Americans.
All of the above comes at a relatively low-price tag. The cost of living in Spain has increased in the past year and continues to be relatively low. Depending on location, Spain can either be one of the cheapest or priciest locations on the Mediterranean. As of 2022, you can live very comfortably on roughly $2,000 to 2,500 a month, or about $28,000 a year. As with every other country on earth, the price tag depends on location—the closer to the capital and the famous destinations, the more expensive. If you choose a quieter small-town retirement, you can live on $1,900 a month, which totals about $23,000 a year.
Perhaps you love the big city and considering Madrid or Barcelona, the rent could be almost half your monthly pension for just a one-bedroom apartment. They are the two most expensive cities in Spain. Outside these cities, finding a one-bedroom home for only about $800 a month is fairly easy. In the sunny regions of Valencia and Andalucia, it's even possible to land a one-bedroom apartment for as little as $700 a month.
The freshness and low prices of food are another key part of the lower living cost. For a fraction of the cost in the U.S., the fruits and vegetables that make up the healthy Mediterranean diet are available all year. The cost of restaurant meals is surprisingly low. A three-course lunch can be found all over Spain for $16 to $20, and even cheaper lunchtime offers are common. A glass of wine or a beer is about $3.50, and there is no local culture of tipping.
Generally, the south is cheaper than the north. Some ex-pats who retire in Spain choose to buy a home—which can be had for as little as $2,000 per square meter in lower-cost areas such as Andalucia, especially outside the city centers, while being more than double that price in Madrid and Barcelona.
As a retired expat, you'll initially use Spain's private healthcare system. Both the public and private systems are excellent by European and American standards. As an ex-pat using the non-lucrative visa or the "golden visa", you'll be required to buy private health insurance for at least the first year. The private options are far easier, more efficient, and surprisingly affordable by U.S. standards. Even in the year 2022, private medical insurance can cost as little as $100 a month, making Spain an ideal place for retirement.
You can choose from several providers: Sanitas, ASISLA, and Axa are the country's biggest providers with the most options. At the age of 70, Sanitas' residency-minimum insurance will cover everything with no deductible or copays, including basic dental care, for the price of $280 a month.
After five years, you become a permanent resident and automatically enter the public system. In many communities, though not all, it's possible to get into the public system after only one year's residency. If you're retirement age, 65 or older, this program will cost around $187 a month. Another bonus is that Spain's public healthcare now features the "medical interpreters' system," which allows non-Spanish-speakers to use interpreters for any appointment.
There are two main visas for North American retirees: the non-lucrative and the golden visa. The former is a simple visa for those who have the economic means to stay in Spain but have no local income there. As of this year, the non-lucrative visa requires a documented income from being self-employed, pensions, or investments of at least €2,316 a month ($2,400) or an annual amount of €27,792 ($29,000) in your bank account. You will also need approximately $7,220 a year for each dependent family member you plan to take on. Proof of private health insurance in Spain, a clean criminal record with fingerprints, and a doctor's statement are also required.
The golden visa is also known as the "property visa": to get it, you must buy property in Spain valued at €500.000 (approx. $520,000). This gives you a one-year visa for yourself, your spouse, and your dependent children, and can be renewed each year.
A third type of visa, the "digital nomad visa," was meant to become available by the end of 2022, but has been postponed. It will require a minimum income, a highly qualified vocation, and proof you are a remote worker for a non-Spanish company, among other requirements.
For its relatively cheap prices, Spain offers a first-world infrastructure on par with the best in the E.U. Everything generally works well: the tap water is drinkable, the electricity always works, fast WiFi is available almost everywhere, and public spaces are kept clean. Basic groceries are fresh and healthy and at a lower price than anywhere in North America. Public transportation is very quick and efficient, making car ownership unnecessary in most of the country.
Spain is one of the safest places in Europe. The only widespread crime is pickpocketing in the major cities. Apart from that, crime is nearly non-existent and unseen by expats. Almost no one owns deadly weapons. The police have a foreign tourist assistance service (SATE) being very helpful to foreign expats. You can feel at ease walking anywhere in the middle of the night.
Spain offers a wonderful variety of climates and settings. A sun-baked Mediterranean coast is a place where you'll never have to shovel snow again—at 300 to 320 sunny days a year, it's one of the sunniest regions in Europe. On the other hand, the northwestern coast is a green country of wind and rain, similar to Oregon and Ireland, the opposite of Spain's south coast. For those that like the snow and skiing, Spain's northern border runs through the Pyrenes Mountains.
The largest cities, Madrid and Barcelona, are thriving centers of culture and history, and offer endless options in music, theater, arts, and world-class museums. Valencia blends medieval and post-modern architecture. San Sebastian is a city of culture and film festivals, surrounded by a dramatic landscape. Andalucia offers some of the continent's best beaches and the original flamenco culture. Granada is a medieval city crowned with the incomparable Alhambra.
Spanish culture is defined by a kind of anarchic creativity: society values the joy of being alive. This attitude of tolerance makes it one of the most open-minded and LGBTQ+-friendly societies in the world. Within Madrid, you'll find Chueca, an LGBTQ+ neighborhood with its rainbow-striped metro station. Sitges, a beach town on the Costa Brava, has been known as "the Fire Island of Europe" for more than 50 years. Torremolinos, near Málaga on the Costa del Sol, is another beach town popular with LGBTQ+ ex-pats. Human differences are appreciated in Spain, not condemned.
5. Costa Rica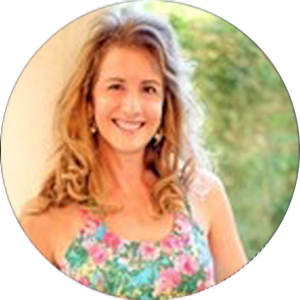 By Kathleen Evans
Ask any new (or established) expat in Costa Rica about their decision to move there and you will most likely hear the word "magical" woven into their response. While we can't verify any sorcerer spells or pixie dust, there does seem to be a certain magical quality of this Central American gem that you will not find anywhere else in the world.
Foreigners continue to arrive in waves (over 10% of the 5 million+ inhabitants are expats) to find their own mode of magic in Costa Rica. Perhaps it is the tropical climate, the abundance of nature, or the friendly locals.  Or the numerous real estate options just about everywhere habitable. With a lower cost of living, ease back and forth to North America, and affordable medical care, it is not surprising that Costa Rica remains firmly near or at the top of international retirement lists.
For those looking to steer clear from an increasingly divided world, Costa Rica offers stability in an oft-unstable region. This republic is also internationally recognized for its commitment to the environment—with roughly a quarter of its land protected as national parks and wildlife refuges. And operating 98% on renewable energy most years.
When the government abolished its army in 1948 the world took notice—earning Costa Rica the nickname the "Switzerland of Central America." That military budget was pledged to education and healthcare. Resulting in education for all and a First-World literacy rate. Plus, healthcare access for all citizens and legal residents with one of the top-rated public healthcare models in Latin America.
There are two healthcare systems within Costa Rica—public and private. Once you have acquired your residency under one of the typical programs (Pensionado, Rentista, or Inversionista), you pay approximately 13% to 15% of your reported monthly income into the Caja Costarricense de Seguro Social healthcare system (Caja for short). This national medical program is available to legal residents without copays, pre-existing exclusions, or age disqualifications.
Residents often look at blending public healthcare with private medical care either through out-of-pocket self-insuring, or with the purchase of private insurance policies. You can purchase these through familiar insurance companies from English-speaking agents in country; priced significantly less compared to a similar policy in the U.S. You will find three JCI-accredited private hospitals in the San José area—this is the highest international accreditation given to medical centers.  You will also find numerous private clinics throughout the country. The public system has over 29 hospitals and nearly 250 regional clinics, making it easy to find healthcare no matter where you choose to settle.
The government continues to be a stable democracy electing a new, financially conservative president, Rodrigo Chaves Robles, in 2022. LGBTQ+ rights and same-sex marriage were approved in the previous progressive administration. Women's rights are mandated, but abortion is illegal—except in the case of life endangerment. Although readily available and decriminalized in small quantities, marijuana is not sold legally—President Chavez has introduced bills to legalize it, but there is still some strong opposition within the legislative assembly. Gun laws are also considered strict and possession is only legal for citizens and legal immigrants with permanent residency status. Background and criminal checks, psychological tests, and gun training are mandatory. All hunting is illegal.
A couple can live comfortably, but not necessarily extravagantly, for approximately $2,500 to $3,000 a month. This includes renting a two-bedroom home/condo with North American style amenities, air conditioning, plus groceries, entertainment, transportation, and healthcare. If your monthly budget is over $3,000, you will find an even further enhanced lifestyle.
Ticos (Costa Ricans) are eager to share the magic of their culture, food, and traditions with foreigners. Learn some Spanish and the transition becomes even easier. New arrivals report it is not difficult to make friends and fit in. People of color are also finding an untroubled existence in Costa Rica. The Costa Rican government's official proclamation rejects all forms of racism and discrimination.
75% of Costa Ricans identify as Catholic. Even so, Costa Rica is considered quite secular. The government assures religious freedom for all. In the minority, you will find most other religions, including Evangelicals, Protestants, Jehovah's Witnesses, Jews, Mormons, and Muslims. Expats who settle in larger international communities can find nearby English-speaking non-denominational churches for worship.
Perhaps a part of Costa Rica's magic is living a healthier lifestyle. This diverse country offers endless ways to keep active outdoors—such as fishing, surfing, snorkeling, golfing, hiking, horseback riding, pickleball, and yoga. Healthy diets are also part of the equation with choices of locally grown tropical fruits, vegetables, organic eggs, abundant seafood, and grass-fed beef. It is no surprise to hear reports of expats having shed unwanted weight, lowering their blood pressure, and taking fewer prescription drugs.
If you like hot weather, the dry tropical beaches of Guanacaste or the verdant jungles of the southern zone and Caribbean will not disappoint. Prefer something eternally temperate? The higher elevations of San José and the Central Valley would be the location of choice. With a dozen official climate zones and hundreds of microclimates, there is someplace for everyone's personal weather preferences in this diverse country. Leave the snow shovels at home!
Since the pandemic, Costa Rica has created new initiatives to help expats invest, sample life there, and acquire residency including the new digital nomad visa and an updated law to attract retirees.  Costa Rica is on track to see its tourism for 2023 return to 2019 levels, making it a perfect time to find your magic in this spectacular country.
By Donna Stiteler
When most people think about Ecuador, they think it's either in Africa…or maybe even on Mars.  Actually, it's in South America, sandwiched between Columbia and Peru. Or that you'll see indigenous women towing cows on thick ropes down dirt roads to pastures, which is partially true, but they're more than likely walking along nicely paved roads chatting away on their smartphones. There are thoughts of headhunters, but the headhunters have abandoned shrunken heads and blow darts. And shamans still practice sacred rituals in their tribes, but now it's just as common for them to ply their trade for some tourist bucks.
Don't be misled by its obscurity. Ecuador's tourism has grown by 30% over the past five years and the country attracts North Americans, Europeans, gap year backpackers, explorers, and expats from around the world, all whom come to enjoy its perfect combination of climate, culture, and affordability.
Ecuador is still a largely undiscovered country not yet homogenized but still offering the conveniences of modern living, including high-speed fiber-optic internet, American dollar currency, temperate weather, good public transportation, and affordable healthcare and housing. The population is a mix of Indigenous, Spanish descendants, North Americans, Europeans, and mixed ethnicities.
It is a republic on the equator lying on the west coast of South America and is the second smallest country on the continent about the size of Colorado. With 1,200 miles of coastline, one of the world's highest active volcanoes, and the Galápagos Islands, it is one of the most ecologically diverse places on the planet.
It's no wonder that Ecuador has consistently placed in the top 10 retirement locations in the world. It's not just an ecological paradise, it's a place where you can make friends, stop worrying about money, and enjoy the diversity of a country that is only a four-hour flight from the U.S. Not that you will want to go back.
There are few places in the world where the cost of living is as affordable as it is in Ecuador. You can easily live off $1,500 to $1,800 a month depending on location and lifestyle. You can own a home on a Pacific Coast beach or a condo with great views in the Andes for around $150,000. Rentals are plentiful and affordable too, with two-bedroom, two-bathroom condos starting at $500.
Ecuadorians have a tranquilo culture where manana means sometime in the future, and people welcome each other with cheek kisses and hugs. It's easy to make Ecuadorian and expat friends when you move here. Your new friends will become not just the people you meet at happy hours, restaurants, on nature walks, or at the local market. They will be your support network, helping you navigate life in your new home.
Ecuadorians know how to enjoy life. It's a very family-oriented, mostly Catholic, country where the locals attend services in massive, gold-embossed cathedrals, gather for Sunday dinners, close down their shops to go watch their kids play soccer, and frequently invite expats over for dinner—but be prepared that dinner starts at 8 p.m. with dancing until 2 a.m. (which is most likely why they don't start their days until 10 a.m.) There is an abundance of colorful parades with dancers swirling in fedoras and velvet skirts, fireworks that rival Disneyworld, street performers lining downtown town squares, international cuisine, and an abundance of chic bars where musicians pump out everything from salsa, classical, and rock music. Saying it's a happy place is an understatement.
Weather is near-perfect anywhere you live in Ecuador. You can sit on the beach and enjoy cool sea breezes with temperatures in the 70s F and mid-80s F. Or settle in the Andes, where the mountains sit on a large heating pad called the equator, making even locations at 8,000 feet altitudes produce weather in the 60s F to 70s F.
If you are interested in beach living, on the southern coastal tip of Ecuador is Salinas, a modern oceanside town known for its party bars, seafood, and year-round fiestas with a lively expat community. Midway up the coast is Puerto Lopez where you can whale watch while you enjoy a pilsner and eat freshly made ceviche in beachside canopies. Venture north and you'll encounter small, sleepy, coastal towns that attract expats wanting to escape the rat race, surfers, and hippies riding bicycles in towns like Montañita or Olon. Manta is a fast-growing mid-size town with long stretches of beaches and modern conveniences that is quickly building an expat following. Further north is the launching point to explore the Galápagos Islands and its famous blue-footed boobies and giant green tortoises
Head inland and you're in the Andes, where you can zipline over mountain valleys, white water raft, get purified by Shamans, and shop for colorful textiles loomed by the Indigenous. Many expats settle in Quito or Cuenca to enjoy the 16th-century Spanish colonial and 18th-century French Republican architecture which earned these cities UNESCO Heritage Site designations. Both these colonial towns offer modern conveniences and their streets are lined with shops, chic bars, and restaurants tucked into scenic, historic, Spanish colonial haciendas.
Expats are scattered all over Ecuador depending on their lifestyle choices. Larger expat communities are in Salinas, with its beaches lined with modern condos; Cotacachi, a small, sleepy village where craftsmen make everything from leather goods to alpaca ponchos; Cuenca, the modern Andean resort town which is the cultural center of Ecuador, where music, art, and New Orleans-style architecture attracts visitors from around the world; and Vilcabamba, the home of the "Valley of Longevity" known for its Indigenous centurions and laidback expats who sit outside at cafés trading philosophies.
Since the land produces excellent food, mostly with year-round growing seasons, prices at local mercados are so low that it is difficult to buy more than $20 worth of fruits and vegetables. Household help is available for $20 for four hours of cleaning, gardeners run $20, and a deep tissue massage will run between $30 to $40 for a 90-minute massage. No need for heating and air-conditioning bills in most of the country because of the temperate weather, and you can live in most places without a car, paying 30 cents for trams, and $2 to $4 for taxi rides to get you almost anywhere in town.
Cuenca boasts the largest expat communities and many activities to get involved in—day trips to nearby towns, card games, dinner clubs, trivia, art classes, pickleball, hikes in the Cajas, and long lunches with friends.
Living in Ecuador can give you a retirement you could only have dreamed about if you had stayed in the U.S. Instead of living paycheck to paycheck or having to work well into your retirement, Ecuador will provide a safe, joyful lifestyle, with money left over to travel the world
3. Panama
By Jessica Ramesch
I'm still pinching myself. I moved to the beach hub of Coronado in March of last year, and every time I step onto my balcony, the same thought comes to mind: is this really my life?
I take in the scenery, from the forested mountain to the warm, tropical Pacific. The ocean is cobalt blue, and the land around it is carpeted in green. On sunny days—that's most days, here—you can see splashes of turquoise in the water. I never, ever thought I'd have a view like this.
I'm not new to Panama. In 2005 I had reached the end of my rope. I'd been working 70+ hours a week for four years, and I knew I didn't want to do it anymore. It was a dream job—I lived on cruise ships and traveled around the world, visiting the most beautiful islands and beaches known to humankind. I fell in love with Saint Petersburg and Martinique and a dozen other places. But when the time came to choose a home, I chose Panama.
It was the cosmopolitan capital that won me over. Panama City had it all. Great nightlife, restaurants and cafés, museums and galleries, theaters, parks, and more. I was spoiled for choice. There were sporting events, jazz nights, film festivals…you name it. For 17 years, I lived a New York lifestyle, attending the opera…sampling world-class cuisine…and just generally having a ball.
I had access to some of the best doctors and hospitals in Latin America, a brand-new metro line, and I started most mornings with a walk along the Bay of Panama. The palm trees swaying in the wind and the sunrise over the ocean…it was a beautiful way to kick off the day. In fact, I can't think of a single thing that contributed more to my sense of well-being than those walks along the water.
One weekend, on a whim, I went to see an apartment in Coronado Beach. I wasn't planning on leaving the city, but when I saw the view and the price tag—$157,500 for just over a thousand square feet—I was sold. (I ended up getting the apartment for just $155,000…pure luck!)
Now I'm just over an hour by car from all the capital city's many attractions. Coronado is home to an active, welcoming expat community. I made friends so quickly, I haven't felt lonely once. And we have so many services here, I barely ever need to leave. Upscale supermarkets, banks, home improvement stores…it's incredibly convenient. My high-speed internet is just as good as it was in the city, and I can drink the water straight from the tap.
Daytime temperatures average around 86 F, and it's about 10 degrees cooler when the sun isn't in the sky. It's breezy all year long, and I love waking up to bright sunshine. It's just right for me, but that sounds too warm for you, never fear. Panama has several cooler regions at elevations of 2,000 to 4,000 feet.
The most popular—and with good reason—is Boquete. It's a picture-perfect mountain town where the weather is springlike, year-round. Like much of Panama it's lush and green, getting 100+ inches of rain a year. As they say around here: "You can't have rainforests without rain."
That said it doesn't rain all day every day. Remember, Panama is one of the sunniest places on the planet. Even during the rainiest months (August through November in most of the country), we rarely get more than a couple of gray days in a row.
Where else can you find this kind of value, with mild weather and no hurricanes ever? We're in the same hemisphere as the U.S. (no major time differences) and just a three-hour flight from Miami. Panama's main international airport is one of the best in the Americas, with direct flights to key cities in the U.S., Canada, and Europe.
The country has a well-earned reputation for political and economic stability. It's maintained friendly relations with the U.S. for decades, and it has used the U.S. dollar for over a hundred years. Best of all, Panama is a welcoming place for foreigners.
This has been an international crossroads since long before the Panama Canal was completed in 1914. Some of its most famous foreign visitors were pirates, but these days you're more likely to meet retirees or remote workers.
Panama's Pensionado visa makes it easy to move here if you have a pension of at least $1,000 a month. If you don't have a pension, but you plan to buy a home here, you can qualify for the Friendly Nations visa with purchase of $200,000 (with or without financing). If you just want to test the waters, stay for up to 18 months via the new temporary telework visa.
There are communities from all over the world in Panama…the U.S., Venezuela, France, Korea, Jamaica, Canada, Greece, China, Argentina…it's a long list. You'll see churches, temples, synagogues, and mosques, all within a few miles of each other. People rub shoulders comfortably here. I feel at ease and able to be myself…a single woman who enjoys the freedom to go out at night and drive cross-country without fear.
I have incredible vacation destinations on my doorstep. The Caribbean islands of Bocas del Toro are a 55-minute flight from Panama City. I visit them often, as well as the Caribbean district of Portobelo, about two hours by car from the capital. From Coronado, I am just a 45-minute drive from two singular mountain havens. I've been to the Pearl Islands—frequented by the likes of the Shah of Iran and a former U.S. president—many times.
Here, I can afford more of life's little luxuries. My monthly expenses are usually less than $2,700. I count nearly every penny I spend, and that includes my mortgage and condo fee. My life isn't perfect—it never will be—but in Panama, I am living it to the fullest. I have literally found my place in the sun.
And yes…I'm still pinching myself.
2. Mexico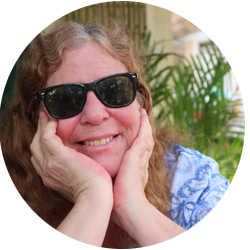 By Wendy Justice
Although I've been living overseas since 2005, Mexico is a relatively new country for me; it's been my adopted home since mid-2021. Before moving to Mexico, I lived in Thailand, Malaysia, and Vietnam. I'm currently living in Santiago de Querétaro, a city in the heart of the central highlands.
Mexico is a country about three times the size of Texas; it has a full range of landscapes, climates, and cultures. There are cool-weather colonial cities like mine in the high-altitude central highlands, sleepy villages, sunny deserts, some of the world's liveliest beach resorts, snow-covered mountains, and steamy, tropical rainforests here. Whatever climate or lifestyle you're looking for, you'll find it somewhere in Mexico.
Mexico is convenient. The country hosts many international airports offering direct flights to the U.S. If you don't want to fly, driving is easy, too; efficient modern highways connect Mexico to its northern neighbor.
The highways aren't the only modern things in Mexico. The country has reliable internet, electricity, and cell phone service. You'll find familiar brands, such as AT&T, Amazon, Walmart, Netflix, McDonald's, and Costco.
There are now more than 1.6 million Americans and half a million Canadians who call Mexico home. Even more foreigners live part-time in Mexico to escape the snow and cold weather of northern winters. In terms of total numbers, more U.S. expats live in Mexico than in any other country in the world.
Wherever you live in Mexico, you're likely to find an expat community. There will be plenty of opportunities for get-togethers and socializing. Organized activities may include anything from trivia nights and book clubs to hiking groups and ballroom dancing classes. Additionally, most cities and towns organize free concerts, street theater, and other community events… and there's always a fiesta happening somewhere.
If you speak a little Spanish, you'll find that it adds immensely to your experience, but even if you don't know a word of it, you'll usually find someone who speaks English. It's not difficult to take language lessons once you're here, either—schools, language exchanges, and private tutors offer everything from flexible classes to total immersion programs.
Mexico has a rich, multi-faceted culture. As a foreigner, discovering it is a delight; you'll see indigenous people dancing in traditional dress, mariachi bands, unusual parades and processions, and some activities that are as incomprehensible as they are delightful. You can be a spectator or even take part in many of the festivities if you choose. You'll feel genuinely welcomed by the local people. You can fit in, make local friends, and become a part of your neighborhood and community.
If living well for less is an enticement for moving overseas, you will be pleased by Mexico's low cost of living. Most goods and services are less expensive in Mexico than in the U.S. or Canada. Everything from rents and real estate to healthcare and groceries are cheaper here. Additional savings are available to legal residents age 60 or older through the INAPAM program, which gives seniors discounts on transportation, medical and prescription costs, utilities, taxes, and more.
Your cost of living will vary, of course, depending on where you live and your lifestyle. It's possible for a single person to live simply, but comfortably, for around $800 per month, while a couple choosing a luxurious lifestyle could easily spend $8,000 per month. It generally costs more to live in popular tourist destinations or areas with a large, established expat presence, while a more local lifestyle can be affordable for even those with modest means. Most couples find that they can live comfortably for around $2,000 to $2,500 per month even in more popular locales. That amount includes everything—even health insurance through Mexico's IMSS public health plan.
Healthcare costs are at least 50% lower in Mexico compared to the U.S. Modern hospitals have all the equipment and technology you would need or expect, and doctors are qualified. Besides the IMSS health insurance, which costs between $300 and $800 annually depending on your age and has some pre-existing condition exclusions, legal residents can apply for INSABI, the free public health plan, or carry private insurance.
It's easy to live long-term in Mexico. As a temporary resident, you can remain in the country for up to four years if you renew your visa annually. At the end of four years, you can either reapply for another temporary resident visa or convert your visa to permanent residency. The financial requirements for a temporary resident visa are less onerous than those for permanent residency, which is an incentive for people who may not meet the more stringent permanent residency requirements. Temporary residency applicants must show an income of about $2,550 per month, or $45,000 in the bank or in investments.
A permanent residency visa is available for people who can show a minimum income or pension of about $4,400 per month or an average bank balance of about $180,000 over the past year. This visa never expires and there is no minimum amount of time that you must remain in the country.
The process to apply for either temporary or permanent residency is smooth and straightforward. Mexico doesn't require any police or FBI background checks, medical exams, or apostilled documents. You just need to make an appointment at one of the many consulates in the U.S. or Canada, bring your passport, proof of income or assets, and have an interview with an immigration official. Once approved, the process is finalized at a Department of Immigration office in Mexico. The entire process, from start to finish, can take less than one month.
Favorite retirement havens are scattered throughout the country. On the Caribbean side, these include the Riviera Maya—Playa del Carmen, Tulum, and Cozumel—and Mérida. Puerto Vallarta, Puerto Escondido, and Mazatlán are on the Pacific coast. Lake Chapala, Ajijic, San Miguel de Allende, Santiago de Querétaro, Guanajuato, Oaxaca de Juárez, and San Cristóbal de Las Casas are in the highlands, and La Paz, Ensenada, San Felipe, and Cabo San Lucas are on the Baja Peninsula.
Wherever you settle in Mexico, you're sure to find friendly locals, a fascinating culture, and an affordable, laidback lifestyle.
1. Portugal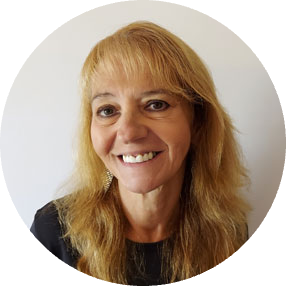 By Terry Coles
Editor's note:
In the country that takes the #1 spot on our brand-new 2023 Global Retirement Index, you could live a lifestyle that would easily cost you six figures at home…only do it comfortably on a retired teacher's budget.
You deserve a better, earlier retirement we'll show you how to get it,
right here
.
So, why is Portugal one of the most popular retirement destinations on the planet?
Despite its compact size, the country offers something for everyone. From vibrant cities like Lisbon and Porto with buzzing nightlife, culture, history, and culinary delights. To coastal havens along the Atlantic Ocean where camel-colored sand meets the turquoise water embellished with jagged rock formations, caves, and grottoes. For a simpler life head inland where, medieval villages of stone cottages lie beneath ruined castles and emerald rolling hills of farmland dominate the stunning vistas beyond.
The people of Portugal are some of the kindest and most genuine in the world, and they welcome foreigners with open arms and double-cheeked kisses. Since English is taught in the schools many of the locals, especially the younger generation, have a good grasp of the language.
Portugal is one of the safest countries in the world, ranked 6th by the Global Peace Index so expats never need to worry about crime. Healthcare in Portugal is both affordable and excellent, ranked 12th by the World Health Organization. Residents of Portugal have access to both the public and private healthcare systems, along with fully accredited Joint Commission International facilities with English-speaking staff.
Infrastructure is on par with the U.S. and Canada with fresh drinkable water from the tap, reliable electricity, and high-speed fiber internet making it easy to work from home or connect with the rest of the world.
Portugal's highway system is one of the finest in Europe, easy to navigate with ample rest stops along the way for snacks, drinks, or for charging electric car motors. And unlike some other European countries that require foreigners to take the driver's test in the local language, in Portugal it's a straightforward exchange of your current driver's license for a Portugal one.
With over 500,000 foreigners from around the world living in Portugal, it's easy to fit in and often impossible to tell the expats from the locals. Making friends is easy, especially in the more popular expat havens like Porto, the Silver Coast, Lisbon, and the Algarve.
In the north is Porto, Portugal's second largest city. Famous for its production of port wine, and terraced vineyards along the Douro River, with a colorful riverfront area, it sees many tourists so English speakers can be found. An international airport, one of three in the country, makes it easy to connect with the rest of the world. Winters in the north are rainy and cold but snow usually only happens in the mountains.
The Silver Coast offers various options for expat living, from coastal villages to mid-sized cities like Caldas da Rainha. Daily markets in and around the historic city center sell fresh fruits and vegetables, breads, meats, poultry, and fish while a weekly flea market is packed with everything including the kitchen sink.  On the outskirts of town lush farmland blankets the hillsides while sheep graze and farmers roll by on tractors. Winters along the Silver Coast are cold and wet while summers bring spring like temperatures with little to no need for air conditioning.
For those who desire big city living without a car Lisbon may be for you. Packed with museums, concerts, restaurants, shopping, cobbled lanes, and historic elegance, the mix of expats and tourists make English speakers abundant. Since the city is built on seven hills, hop aboard one of the iconic yellow trams or other public transport to help you get around. Portugal's primary international airport is here, a great way to connect with the rest of Europe or most anywhere else in the world.
The nearby coastal town of Cascais has long been popular with expats who sip coffee at sidewalk cafes, gather with friends for wine tastings, yoga, or walks on the beach, or to dance the night away at local clubs.
South of Lisbon is the Alentejo region that includes the cities of Beja and Évora. The largest and most rural region of the country, springtime brings fields of fragrant wildflowers that blossom around stately cork oaks, and church bells chime in tiny, historic villages. Outside of Évora less English is spoken so expats who settle here would need to know some Portuguese.
The southernmost region of the country with the best weather, boasting over 300 days of sunshine per year, is the Algarve. Traditional towns like Lagos and Tavira offer an array of Old-World charm with their cobbled centers, thriving café cultures, and sizeable expat communities. For a permanent vacation feel Albufeira offers waterparks, a lively strip packed with tourist shops, restaurants, pubs, and lovely beaches. Expat communities are easy to find everywhere in the Algarve, add to that the summer tourist crowd so expats who choose to live here really can get by knowing only English.
How much do you need to retire to Portugal? As a general rule, a couple can live comfortably on about $2,500 to $3,000 per month, depending on lifestyle and whether you own or rent. To settle in Lisbon, Porto or the Algarve expect to pay a bit more while inland areas cost less.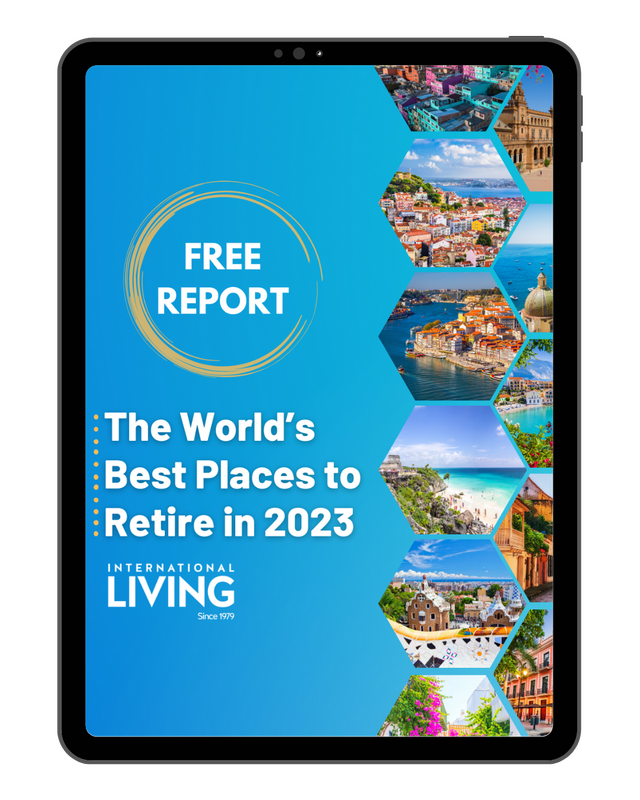 How We Compile the Annual Global Retirement Index
Each year, we use our ever-expanding network of editors, correspondents, and contributors all over the world to give us the on-the-ground information and recommendations we need to put our index together. This year, we talked to more people than ever before and gathered massive amounts of information to decide on the best retirement destinations.
All these people were once in your shoes. All of them wondered if they could find a better life abroad. Many of them were former International Living readers who took the plunge, and now want to share their love for their new home with the world. These are the people we draw upon to put together our index each year.
We rank and score each of the 16 countries in the index across seven categories:
Housing
This looks at the value of real estate and how easy it is to buy or rent your dream home overseas. We assess things like the price of houses and condos in areas an expat retiree would like to live in, annual property tax, and if there are any restrictions on expats owning property. We also asked our correspondents whether there are good opportunities to invest in property as a means of earning a rental or capital return.
Visas/ Benefits
If you can't legally and easily call a country home, it won't be much good as a retirement spot. This category looks at things like how easy it is to get permanent residence and if there are any special residence options for retirees. This category also includes all the benefits and discounts retirees can get in the country.
Cost of Living
A country has to be affordable to be a great retirement spot. It's that simple. And to assess how affordable each country is, we got our experts on the ground to fill out a comprehensive monthly budget. Everything from the cost of a liter of milk to a bottle of beer to a movie ticket was factored in.
Affinity Rating
Our experts have insights and opinions about locations all over the globe—but that's no use to you if you have no interest in setting foot in any of those places. So, the first half of our new affinity rating is decided by you. We sent a survey to our readers, asking for their opinions on where they'd like to retire to which allows us to consider readers' preferences in our calculations. We then asked our well-traveled senior staff to weigh in with their thoughtful feedback. They've spent quality time in the countries on our Index and their informed opinions make up the second half of the Affinity Rating.
Development/Governance
The world can be scary and our fate uncertain. So knowing your new home respects personal freedom, keeps the bureaucracy to a minimum, and offers a stable and safe environment in which to enjoy retirement is a nice feeling. You wouldn't want to live anywhere where you couldn't stream your favorite movies, call home, or access reliable electricity. You'll also want quality roads and an efficient public transport network and banking system. These are just some of the factors that feed into this category.
Climate
Moving abroad gives you the chance to escape from the extremes of weather back home. You can find places overseas where the weather is just perfect for you. In this category, we rate the climate of each country, factoring in things like rainfall, temperature, and humidity.
Healthcare
In this category, we put our experts to the test like never before. How much will you have to pay for things like laser eye surgery, a tooth crown, or a blood transfusion? Can you get common medications for things like asthma and diabetes? And do you need a prescription to get a refill? When it comes to assessing healthcare, we factor in both quality and price to give you a fair and balanced view.
Although we've been more rigorous than ever in putting together our index, what makes a perfect retirement spot is ultimately subjective. It's all down to you, and your gut reaction to a place. How do you measure the friendliness of the local people? How do you grade the comfort of a climate? A perfect retirement spot for one person could be far from perfect for another, no matter how well it scores on the index. And that's why we always recommend renting in a place for a couple of months to give it a test try. Make sure it's right for you before you commit to a permanent move.