Our team are based all over the globe working for you. Reporting each day on the best locations not just to spend time in, but sharing what it's really like on the ground for North Americans who call these destinations home…
Kathleen Evans
IL's Coastal Costa Rica Correspondent, Kathleen Evans, grew up in brutal Chicago winters, and lived briefly in England and South Africa before settling in Austin, Texas. She dreamed of an exotic place to call "home" with buckets of sunshine and the sound of the ocean. In 2013, Kathleen and her husband, Steve, moved to the lively beach town of Tamarindo, on Costa Rica's northwest Pacific coast. Now an official resident of Costa Rica, she found her sunshine and enjoys sharing her experiences of how to make your dreams a reality.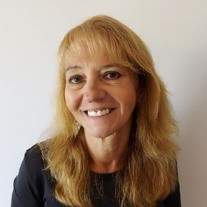 Terry Coles
In 2011, Terry and her husband, Clyde, set off from Texas to enjoy early retirement in Panama. It was during their time there that Terry convinced Clyde to take a trip to Europe. It proved a game-changer. Having discovered house- and pet-sitting, Terry and Clyde sold up in Panama and spent two years roaming the globe. Then, in 2018, a house-sit took them to Portugal and they knew they'd found a place they wanted to call home. After a spell living on the Silver Coast they're now enjoying expat life in the sun-soaked Algarve region.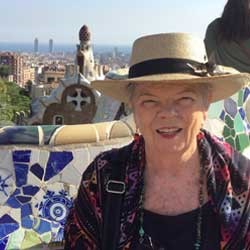 Marsha Scarbrough
Marsha Scarbrough, IL's Spain Correspondent, worked in Hollywood for 20 years as an Assistant Director on major feature films and prime time television. Between films, she traveled with Buddhist teacher Joan Halifax, danced with movement guru Gabrielle Roth, and earned a brown belt in karate from martial arts legend Tak Kubota. She is the author of the award-winning memoirs Medicine Dance and Honey in the River and offers shamanic workshops throughout Europe. Marsha moved from Santa Fe, New Mexico to Madrid in 2017, and enjoys sharing her experiences of living in Spain and saying "yes" to life."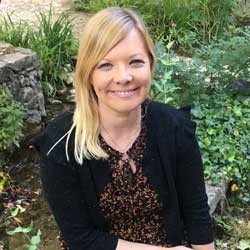 Tuula Rampont
Tuula Rampont, IL's France Correspondent, moved to the South of France in 2010. A native of Southern California, Tuula previously worked in higher education at a private university in Thousand Oaks, CA and currently manages an English-language school in the city of Toulon, France. Tuula has become a confirmed Francophile and shares her passion for France through blogging and freelance writing. She is thrilled to have found her own slice of "la belle vie" and loves sharing the best of what living in France has to offer – namely good food, great wine, and enjoying the two with friends and family.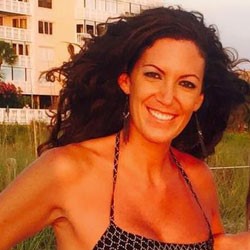 Laura Diffendal
Laura Diffendal, IL's Belize Correspondent moved to Placencia, Belize in early 2014 to build a boutique hotel on the beach, and has recently purchased a second hotel in Ambergris Caye, As such, Laura is a particularly good resource in terms of getting information and insight's on starting and running a business in Belize. Laura has been freelance writing for International Living since 2015, and has been the IL Belize Correspondent since February 2018.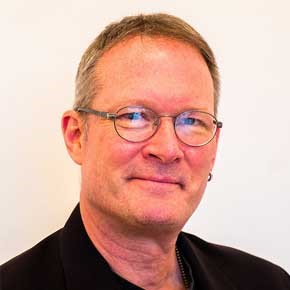 Dan Prescher
Dan Prescher is a native of Omaha, Nebraska. He earned his bachelor of science degree in Journalism at the University of Nebraska at Omaha and his master of fine arts degree in Creative Writing at the University of Iowa Writers' Workshop. Since joining International Living in 2001, he and his wife, Suzan Haskins, have lived and worked in Ecuador, Panama, Nicaragua, and three locations in Mexico. Dan and Suzan currently live in Cotacachi, Ecuador. When not writing, traveling, or hosting International Living events, Dan enjoys music and plays guitar.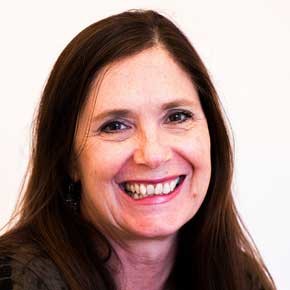 Suzan Haskins
For more than a decade, Suzan Haskins has been on the lookout for the best "best-of-all-worlds" places to call home…for International Living readers as well as for her husband, Dan Prescher, and herself. During that time, they've traveled to nearly every country in Latin America and lived in Lake Chapala, San Miguel de Allende and Merida, Mexico; Quito and Cotacachi, Ecuador; Panama City, Panama; and San Juan del Sur, Nicaragua. They've owned real estate in all of those countries, too, as well as in Argentina. Suzan's no neophyte to serial relocation. Born in Oklahoma, she grew up in Kansas, North Dakota, and New Jersey, before landing in Omaha, Nebraska, in 1976 where she spent 25 years, everyone of them chanting "not another winter here…" In 2001, she and Dan hit the road and haven't looked back since.