Claim Your COMPLIMENTARY 176-Page Portugal Manual
Today Limited Time Offer
Discover One of the Lowest-Cost Places to Live and Retire in Western Europe—Sophisticated, Historic, Sun-Drenched Portugal

In Portugal, summers are long and costs are low. Café-lined cobblestone streets, ancient Moorish castles and pristine golden-sand beaches beckon. In this sophisticated, low-cost paradise you can enjoy a first-world quality of life…on a budget as low as $2,207 a month
Dear International Living Reader,
Imagine living in the most relaxed, affordable country in Western Europe…a diverse landscape where local markets thrive next to ultra-modern shopping complexes…where ancient palace fortresses cast shadows across bustling cosmopolitan art centers…and where you can sample some of the best surf in the Atlantic one day and sip cool, pure water from a trickling mountain stream the next.
Here you'll find the best of ALL worlds…
…where terms like 'world-class' and 'ultra-affordable' apply to just about everything: ski resorts, golf courses, wineries, fine dining and infrastructure…
…and where some of the world's most sophisticated cities are just a stone's throw from long, empty stretches of beach, quiet country retreats and spectacular national parks—so it's always easy to find your own private slice of peace…
Just ask Jamie S., who left her home in Santa Monica to make a new life in Europe. She hadn't planned on settling in Portugal when she first arrived, but was soon seduced by the mouth-watering food and wine, palatial architecture and meandering streets of Porto, Portugal's second-largest city…
"There is just something about this place that hooks you and makes it almost impossible not to stay.
Living here, I can afford to enjoy a coffee and a long talk with a friend in the afternoon sunlight at one of Porto's many outdoor cafes. I can walk through old streets without a destination, knowing I will discover a new set of favorite little corners. Life in Porto is full of these kinds of moments."
Jamie was also amazed at how little she was spending to live here:
"If you want a quick breakfast, you can buy a tosta mista (ham-and-cheese melt) and a galao (latte) for less than $3.25. Or, if you want to enjoy a drink with a friend, a glass of Super Bock—the most popular beer—costs a little over a dollar.
For about $5.50, I can walk away from a family-owned produce shop with a bag full of bananas, grapes, pears, apples, kiwis, plums, garlic, spinach, onions, carrots and cabbage. No matter how many times I buy fresh produce from this place, I am still pleasantly shocked every time I get the bill."
Portugal's cost of housing is another bonus that's hard to resist: rent for a charming semi-detached house with three bedrooms, two bathrooms, a terrace, living room, and fully equipped kitchen…comes to a little over $1,000 a month. And if you only need a single room, Jamie says it's common to be able to find a room for $400 or even less a month."
"For someone who was paying $1,500 per month for a room in a 2-bedroom apartment in Santa Monica, California, this dramatic decrease in living expenses has allowed me to spend less time working just to pay the rent…and more time actually living and experiencing life."
Subscribe to IL magazine now and get your FREE Escape to Portugal manual.
You can review your order before it's final…
And in Portugal, You're Ideally Placed to Explore
The Rest of Europe, Including Your Near

Neighbors: Spain, France and Britain

But here's the thing…you may want to stay just where you are, since as soon as you step outside Portugal's borders, you'll be spending more money…because this under-the-radar retirement destination is definitely the lowest-cost spot in Western Europe.

Kevin Casey, a globe-trotting writer who regularly travels to Europe for lengthy stays, was pleasantly surprised at the low costs when he first visited Portugal:

"As a digital nomad, I spend months at a time in different parts of Europe and all around the world, but when I made my first trip to Portugal, I was blown away. I'd been to Spain, and found Portugal cheaper—especially in day-to-day things like groceries, getting around, entertainment, meals out and places to stay.

I'd heard that Spain was the most economical place to go in Western Europe, but Portugal beats it hands down, especially when compared to cities like Madrid. There may be parts of Spain that are cheaper than Portugal, but overall, it's no contest: Portugal was definitely more affordable for me—and the Wi-Fi was totally reliable everywhere I went, which is important for a writer. On the Continent, you'd have to travel across to Slovakia, Romania, Poland or other parts of Eastern Europe to find a cost of living that rivals Portugal."

According to long-term Portugal resident and IL correspondent, Tricia Pimental, Portugal's cost of living—as of last year—was calculated at more than a third lower (and up to 50% cheaper to rent in certain areas) than the U.S.

Stacked up against the rest of Western Europe, this expat haven also comes out on top for affordability with a first-world lifestyle…

In France, for instance, you'll expect to pay nearly 50% more for groceries and restaurant meals than in Portugal…

A meal for two in a mid-range restaurant in Portugal will set you back only €30 compared to €50 in France. Or, if want to enjoy a local beer in Portugal, you'll pay only €1.50.

Even Spain—long considered the ultimate bargain destination by European travelers and expats—has a cost of living index and rental prices around 12% higher than those in Portugal. In March 2020, Numbeo figures showed the following rental property price differences between Portugal and Spain:
Lisbon—10.26% lower than Madrid
Albufeira—18.97% lower than Marbella
Faro—12.76% lower than Malaga
Porto—20.25% lower than Barcelona
…and if you're after a beach hideaway and are comparing Portugal's Algarve region in the south of the country with Spain's Costa del Sol, the news is just as good: Compared with the Costa del Sol, the average price of a property in the Algarve is more than 50% lower.
Imagine enjoying a leisurely two-course dinner with a glass of wine and dessert for only $13 per person…at these kinds of prices, it's easy to see why Portugal should be one of the first countries on your retirement radar, especially if you're on a fixed income.
Of course, some parts of Portugal will cost more than others. A meal in Lisbon or Porto will cost you more than one in the quieter Alentejo region, for example…that's to be expected…but even in Portugal's main cosmopolitan areas, you'll still pay less than other cities such as London, Paris or even Madrid:
A three-course dinner for two in France will run $61.79 (€50), while the same in Portugal is $37.02 (€30).
With beverages, the news gets even better: a half-liter draught of domestic beer will set you back $6.18 (€5) in France, while in Portugal you're looking at $1.85 (€1.50).
And according to Numbeo, living in New York City will cost you a whopping 96.02% more than living in Lisbon.
And here's the clincher—you don't even need to be based in a large Portuguese city to immerse yourself in enchanting old-world culture, fresh, wholesome food and stunning scenery…because it's absolutely EVERYWHERE.
That's why you owe it to yourself to see what Portugal offers you.
Tricia says, "After moving to Portugal, we found that a middle class family from the U.S. could see their budget cut by two-thirds. An expat with a source of income from a private enterprise, retirement account or savings will discover that the cost of living is remarkably low. In the palace town of Mafra, a half-hour drive from the capital of Lisbon, a one-bedroom apartment can be had for a few hundred dollars per month.
Need more room, or prefer privacy? A four-bedroom, two-bath home with a terrace, patio and a garden costs approximately $2,036 per month. A house fitting this description would probably sell for less than $317,422. Expect to pay about $165 per month for water, gas, and electricity combined."
Tricia recommends renting in or near a Portuguese beach city if you're looking to 'test the waters' (literally and figuratively!) before committing to a longer stay. For her, rock-bottom prices were only part of Portugal's appeal:
"Fresh seafood is everywhere, and there are organic sections in many supermarkets if you can't make it to the local farmer's market. Wonderful wines abound. A bottle that elsewhere might run $25 in a store and $40 to $50 in a restaurant runs about $8 on a Portuguese store shelf, with a good table wine under $5. As—or more- important—as the affordability factor, though, is the overall quality of life offered by this gem of a nation. Its people are patient yet proud. They understand the meaning of family, tradition and hard work. They love music. They love language."
Here, You'll Enjoy a Similar Level of Amenities
To What You're Used To In the US… But At a

Fraction Of The Cost… Including Reliable

Public Transport, Superb Healthcare,

High-speed Internet and Great shopping

What makes Portugal such a desirable destination for investors, travelers, digital nomads, expats and retirees? It's the fact that even though you're paying much less than you may be used to, you're not sacrificing your quality of life. You still have some of the most efficient infrastructure and modern living in Europe…coupled with a slower pace that lets you truly appreciate each day.

What does 'quality of life' really mean in Portugal? It means you can:
Rent a comfortable apartment in the most beautiful parts of the country for just a few hundred dollars a month
• Enjoy one of the world's lowest crime rates (Portugal was ranked #3 in the world for safety by the Global Peace Index in 2020)
• Experience first-rate, affordable medical care (The World Health Organization has ranked Portugal #12 out of 191 countries for its international-quality healthcare in the past)
Sun-worship to your heart's content—Portugal boasts 1,115 miles of magnificent coastline and around 3,000 hours of sunshine a year…and the Algarve region, home to more than 100,000 foreign resident retirees, has more sunny days than almost anywhere else in Europe
Communicate easily with the locals (many Portuguese speak some English, especially in expat-popular coastal regions)
Living in Portugal gives you an abundance of choices: you can base yourself in a sleepy fishing village, a thriving beach resort, a mountain retreat or in the heart of vibrant Lisbon—where the restaurants, museums and attractions rival anything else in Europe. Whatever private hideaway you choose, you're sure to make new friends quickly…because Portuguese people are some of the most relaxed, family-oriented, helpful and courteous folks you'll meet anywhere.
In this Enchanting Expat Oasis, There's So Much to See and Do…
Gaze across the Atlantic from the westernmost point in continental Europe…
Walk, jog, bike or drive along Lisbon's 10.5-mile-long Vasco de Gama Bridge—the longest in Europe…
Jump on a cable car and wind along Lisbon's cobblestoned streets to reach your favorite restaurant with sweeping bayside views…
Spend a lazy day cruising the Douro River on a wine-tasting tour…
Stroll through the shelves at Porto's Livrario Lello, one of the most beautiful bookstores on earth…
Visit the mesmerizing natural sea caves near Carvoeira in the sun-soaked, white-sand bliss of the Algarve…
Sample a francesinha, an iconic northern Portugal sandwich that's layered with pork, smoked sausage and bacon, then topped off with medium-rare steak, a fried egg and a thick layer of cheese sauce; you'll need the remainder of the day to digest it…
Escape the city and head to the breathtaking Serra da Estrela mountains, where you can hike, canoe, ski in winter or soak your cares away in the thermal hot springs…
So What's The Hardest Part About Living In Portugal? It Could Be Deciding in Which Stunning
Part of The Country To Base Yourself…
Whether you're just exploring the possibilities or thinking seriously about moving to Portugal, you'll find no shortage of spectacular locations, lifestyles and options to choose from. Although you can expect to pay more in major cities in general, a couple can live quite comfortably on about $2,207 (€1,917) per month.
Low-key beach and riverside living…
In the wind-surfing hotspot of Esposende (pop. 56,000) on the 'Green Coast' of northern Portugal, you'll discover a laid-back lifestyle along the Rio Cavado with fine dining, a romantic lighthouse and uncrowded beaches, where a 2-bedroom apartment rents for $320-$540 a month… or you can buy a two-bedroom, two-bathroom apartment with a balcony, basement, garden, garage and fully equipped kitchen with security system, and central heating for just under $407,000.
If you like to be away from the hustle and bustle of city life and slow your pace right down, Esposende is well worth a look.
Gourmet delight…
Or sample life in Vila Nova de Famalicão, a pleasant inland town of 133,000 people just a half-hour drive northeast of Porto…where you'll have access to two international airports, over a hundred cafes and restaurants and a weekly farmer's market. Slip into Tentacaões Gourmet shop for a chat with Elsa (she speaks excellent English) and grab a homemade pastry, a cup of strong, fresh coffee, a glass of wine or some chocolate fettuccine.
For a 3-bedroom apartment in this part of the country, monthly rent is around $480-$600, with purchase prices around $200,000. Life is good…and good value…in this quiet town 15 miles from the beach.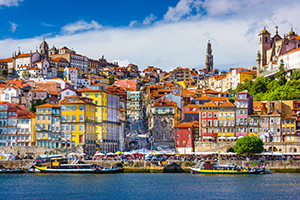 Porto paradise…
Life in this chic, historic city has everything you could ask for: a vibrant seaside ambience, friendly locals, mild weather and delicious food and wine at appealing prices.
Wind through the maze of medieval alleys in the Ribeira district in your search for a new restaurant…visit a wine bar along the Douro River to sample world-renowned port and then stroll across the famous Dom Luis I bridge. Lose yourself in leafy parks, beautiful churches and elegant public buildings…
Portugal's second-largest city is popular with expats and known for its year-round livability and pleasing blend of cosmopolitan sophistication and old-word ambience.
When International Living's European Expert recently visited, she discovered an exciting range of affordable housing options
" You can find a rental in the most central neighborhoods, right in the heart of the action—for less than $1,000 a month. (Try showing a check that small to an agent in Paris or Rome!)
Prefer to live in central Porto? If you're after a well-located one-bedroom/one bathroom apartment, one was recently on offer close to the cathedral and the historic old town. With a fully-equipped kitchen and A/C, this apartment puts you right in the action in Porto. Its asking price: just $91,000.
Central Porto is home to only about 250,000 people, giving it a small-city, manageable feel (the greater Porto area is home to 1.5 million). You can stroll from the outskirts of the old city down to the waterfront—the Cais da Ribeira—in as little as twenty minutes."
Your own secret mountain hideaway…
Want to start your new life surrounded by mountains, farms and parks? Then take a look at Guarda—the highest city in Portugal at 3,320 feet. Here in the country's interior, you're only a couple of hours from Porto but you'll feel a world away, with 20 frontier castles to explore and all the fresh air you can handle…
There is currently a finely renovated home available there for $161,000 with four bedrooms, an olive grove as well as fruit trees and handy access to river beaches and the Guarda center.
A rich life at low cost in Portugal's largest city…
Portugal's largest city, Lisbon, is one of Western Europe's jewels…where every neighborhood seems to offer stunning views and you can choose between the culture and history of Belem, the sizzling nightlife of Bica and Barrio Alto or the bedroom communities of Oerras or Loures—where daily life is less frenetic but you're still close to everything. In Lisbon you may have to pay a bit more…but you get more convenience, entertainment, infrastructure and nightlife for your money.
Some typical Lisbon real estate options: A one-bedroom apartment in the center of Lisbon in good condition and it's located in a quiet neighborhood, close to transport (metro, train, and bus). There's nice sun exposure and a garden view. This was on offer for $1,400 a month.
One of the best things about Lisbon is how easy it is to get around…whether you own a car or not. If you like, you can forget about driving, live like a local and hop on the trams instead!
Affordable luxury on 'the Portuguese Riviera'… 20 miles west of Lisbon, the popular tourist and expat hub of Cascais has all the grandeur and elegance of the French Riviera…but at much lower prices.
Annette R. moved to the popular beach town with her husband José.
Living in Atlanta, Georgia, they realized that "The economic forecast didn't look good for a soon-to-be-retired couple in the U.S." They opted for peaceful Portugal and couldn't be happier.
"We're never surprised by costs, other than to realize how richly we can live on our retirement income, beyond all of our expectations," Annette says
Areas like Cascais and Lisbon require a monthly budget of about $2,500, but move 30 minutes away, and that figure drops to around $2,000.
"A two-bedroom apartment a two minute walk from the beach can be rented for about $1,200 a month, with all the amenities like a private sunny garden , and a patio included. A comparable apartment in Nice, France would easily set you back $3,000 a month."
Other real estate examples from this area include a 5-bedroom, semi-detached house with three floors and a balcony for sale at $550,000.
The Algarve: Sun, Sand and Sparkling
Scenery In Southernmost Portugal…
If an average winter temperature of 77°F sounds like your style, then set yourself up in the Algarve. Once just a collection of sleepy fishing villages perched on low cliffs, this region is now a legendary destination for global sun-seekers, golfers and active expats…a place where every beach town is as attractive as the next and bright sunshine is the norm.
Dine with friends on the cliff tops…
Along the numerous sand coves lining the Portimao coastline, you can spend your days beach-hopping and then your nights relaxing at Praia da Rocha's cliff-top promenade, where the restaurants and nightclubs buzz and the views are divine.
Typical rentals in the area run about $477 a month for a studio apartment and twice that for a one-bedroom. A cozy property, five minutes from the beach with a pool, gardens and a garage can be found for just $138,000.
Albufeira is the largest of the Algarve resort towns, but relaxing here is easy too. Rental property prices vary considerably, but recent offerings include two-bedrooms around $1,475.
In Faro, you have access to an international airport but are still smack dab in the middle of some the loveliest beaches on the coast. Faro exudes a less touristy, more local vibe and is worth checking out for real estate bargains. A recent offering, on the popular Avenida 5 de Outobro, boasting a four-bedroom home in excellent condition was selling at $335,000.
For a quieter, more low-key lifestyle, try the charming little town of Tavira, just 16 miles west of the Spanish border; it's the perfect base for exploring the eastern Algarve. Here, a two-bedroom, two-bath apartment in a gated community just listed at $409,000 to buy—this could be your own private oasis, away from the bustle of the central Algarve.
So… What's The Best 'First step' Toward Living Your Dream Life In Sophisticated, Low-cost Portugal?
If you've ever thought about making a major, positive change in your life and living in a sun-soaked place that lets you stretch your dollars…while enjoying sophisticated living in the midst of medieval history, natural splendor, a laid-back beach lifestyle and first-world infrastructure…well, that place is Portugal…and the time is now.
As the mainstream media continues to spread the word about the benefits of retiring to Portugal, this country's charms and affordability won't stay under the radar long. It's inevitable…the bargains you can still find in Portugal today WILL NOT last forever. But if you act now, you can still make Portugal your idyllic new home…at prices you never thought possible…provided you don't wait too long.
All you need to make it happen is the insider knowledge that can help you answer all the important questions, like:
What does a typical weekly shop at the grocery store cost in Portugal?
What types of visas can I get if I choose to stay in the country long-term?
As a temporary or permanent resident, how can I access Portugal's premier public and private health care systems?
What are the cheapest ways to travel to and from—and around—Portugal?
How do I qualify for residence status or arrange an investment visa?
What kind of Internet speed and mobile phone coverage can I expect…in and outside of the major cities?
Where can I find authentic, high-quality restaurants and modern supermarkets?
What do I need to know about taxes if I decide to relocate to Portugal?
How do I go about shipping all my belongings across the Atlantic…including my pet…and how much will it cost?
What do I need to know to get the very best deal on long-term apartment leases in Portugal?
How can I get local professional help to navigate the legal aspects of real estate transactions?
Where do I find the best doctors, dentists, pharmacies and hospitals…and what can I expect to pay for routine and emergency medical treatment?
To provide definitive, no-fluff, real-world answers to these questions…and hundreds more…we've created the most comprehensive guide to living, retiring, traveling and investing in Portugal ever…a jam-packed, comprehensive, meticulously researched Portugal resource that leaves no stone unturned in providing you with all the vital information necessary to make this Western European nation your new part-time or full-time home.
This isn't a run-of-the-mill travel guide. It's a whole world away from Lonely Planet, Rough Guides or Fodor's. It's like nothing you've ever seen before…a jam-packed compendium of insider information, boots-on-the-ground details and must-have resources that you simply won't find anywhere else…a fully-loaded manual that takes you by the hand and leads you through every single step you need to take to get your new life in Portugal off to a roaring start…even if you have no experience in living abroad.
The Most Complete Guide to Traveling, Living
and Retiring in Portugal We've Ever Published
We've drawn upon the latest resources, compiled the most pertinent first-hand information, gathered the most indispensable contacts and picked the brains of seasoned expats and retirees living in Portugal RIGHT NOW to give you the kind of deep, how-to insights that leave ordinary travel guides in the dust.
Subscribe to IL magazine now and get your FREE Escape to Portugal manual.
You can review your order before it's final…
This comprehensive resource is called Escape to Portugal: Everything You Need to Know to Retire Better, Invest Well, and Enjoy the Good Life For Less.
…and it gives you everything you need to start your own Portugal journey, whether your goals are travel, short or long-term living, retirement or investing in this welcoming country. You won't find a more current or comprehensive guide to today's Portugal anywhere…because it doesn't exist.
We've done all the hard work for you, so you don't have to wonder about the steps you need to take to make your Old-World Europe dream a reality.
Meet Your Own Personal Guide
to The Wonders Of Life In Portugal
When Tricia Pimental and her husband decided to move overseas in 2012, they looked at a number of options: Panama, Costa Rica, Ecuador, Spain, France…even Malta. They'd vacationed in Portugal and remembered how exciting and different their experiences were.
They sat in rapt attention as a fadista in a rural village near Porto bared her soul, singing of the glory of Portugal. They puzzled at youngsters joining a festival parade at midnight…on a school night! They watched fishermen bringing ashore their catch of sardinhas and carapau.
And they quickly realized something…in the midst all this country's cultural richness, they found that for lodging and meals, they were only spending a slim percentage of what they'd experienced in other European countries…or back home in Utah.
So they decided to return.
"That's when life changed from relishing a few weeks of vacation to living a casual lifestyle in a place more budget-friendly and accommodating than we'd ever imagined", Tricia says.
After moving to Portugal, Tricia discovered they could live on approximately a third of what it had cost them in the U.S. And she believes the situation is even better for aspiring expats now, with the decline of the Euro against the dollar.
When Tricia graduated from Brooklyn College of the City University in New York with a B.A. in French, she began to travel…to France, Canada, Mexico, Central and South America, Turkey, Israel, Russia, the Baltic states and most of Europe. She's the author of three award-winning books, including A Movable Marriage: A Memoir.
And she is also the author of Escape to Portugal: Everything You Need to Know to Retire Better, Invest Well, and Enjoy the Good Life For Less…your personal resource for starting a new life in Portugal.
Who better to guide you carefully through the adventure of living in Portugal than someone who has made the move herself…and absolutely loves it there?
It's like having your own professional Portugal consultant on hand to answer all the critical questions and provide the latest on-the-ground advice. Except you don't have to pay thousands in consultancy fees to access this once-in-a-lifetime compilation of essential Portugal information…not even close…it's available to you for so much less than that.
The scores of cookie-cutter travel guides on the market…the thousands of online articles about the attractions of Portugal…the barrage of media articles about this increasingly popular country…
None of them compare to our latest and greatest all-in-one resource to breathtaking Portugal.
Not Available Anywhere Else
The latest digital edition of Escape to Portugal: Everything You Need to Know to Retire Better, Invest Well, and Enjoy the Good Life for Less is not available in bookstores, resource libraries, or anywhere else on the internet, apart from International Living's online bookstore. And it's available in an online downloadable form only. That's how we can keep the information as up-to-date and reliable as possible. It also allows us to get this information in your hands as quickly as possible.
Travel to Portugal to obtain all this information yourself and you'd expect to pay $2,000 or more. (The time and efforts of attorneys and other experts who worked to compile this information is worth that much alone.)
It's Yours—On the House!
I'd like to send you—at no charge—a digital copy of this comprehensive 178-page manual Escape to Portugal: Everything You Need to Know to Retire Better, Invest Well, and Enjoy the Good Life For Less. (A $99 value.) All I ask is that you try a subscription to International Living Magazine.
You already know something about International Living since you get our free e-letter. But what you may not know is that these e-mailed dispatches are just the beginning. There's always a lot more to every story.
There's a whole world of information and benefits that we reserve exclusively for subscribers to our magazine—and we like nothing more than identifying exciting opportunities in little-known places for those readers.
Here at International Living, we're all about solutions that really work. Recently we've shared with our readers secrets like…
Europe's royal beach escapes…the Golden Age of Europe's royal houses may be long over, but the Old World beach resorts where the continent's aristocracy summered still cling to a fin de siècle grandeur… In these spots, you can enjoy urban luxuries as fine as the enticing, sandy beaches. We'll show you where…
Three stylish towns in Spain within easy striking distance of Barcelona—beautiful, intimate, and food-focused—where you can gain a vibrant cultural scene at small-town prices.
Four islands within easy access of the States where sugar-sand beaches and warm, clear waters will grab your heart…and the good-values will keep you coming back.
Eternal summers…the how-to secrets of a snowbird life, including where to go and how to spend half overseas what you'd pay to stay home.
Tax-saving strategies—smart ways to protect your assets and pay less with structures and systems overseas.
Social Security loopholes that could hand you tens of thousands in "extra" benefits overseas…but you have to know to ask……(This information is NOT approved, endorsed or authorized by the Social Security Administration. All of the information mentioned here is available for free from the Social Security Administration, but we've compiled an easy to read list for you.)
How to beat the airline luggage fees…
A laid-back Costa Rican beach retreat where scarlet macaws soar overhead—just 90 minutes from the airport and close to the capital, it's an escape that feels a world away but is incredibly convenient. And you could live well here on $2,000 a month.
An American doctor's frank and forthcoming take on healthcare overseas…
How you can travel on somebody else's dime…and then get paid to tell people about your experiences…
A quiet Caribbean village where you can rent for less than $350 a month, the sand is light and fine as sugar, the tropical waters host colorful fish and lazy sea turtles, yet you're only 30 miles from an international airport.
… and much, much more.
Your Window into a Whole New
World of Possibility and Profit
Here at International Living, we've been covering this beat for nearly four decades. When publications like the New York Times, the Wall Street Journal, and AARP need an expert opinion about alternative retirement solutions and the places where retirees can get the most bang for their buck…they call us.
That's because every month International Living is jam-packed with insider secrets, how-to advice, useful contacts you can call or email, and real-world recommendations for saving money, making money, living better, embracing adventure, and enjoying life more overseas…
Our IL Postcards give you but a tiny taste of what we do, frankly.
International Living magazine is where we share the full story, connect you directly to the people you need to know, and share insights, advice, and guidance from our many contributors in the field.
We're the experts…and there's a whole world of information and benefits that we reserve exclusively for subscribers to our print publication…
Like a way to grow your nest egg outside stocks and outside the dollar.
It's nothing complicated. It's a simple, very accessible investment play. A way to add to your retirement nest egg while you're retired…instead of watching it dwindle.
In 1984, we told readers about an investment on the Samara Bay in Costa Rica. Back then, you could get in for between $2,000 and $4,000. Today, that investment would be worth $139,000.
In the 1990s, we pointed readers to this kind of play again in Belize…and watched as the values soared. A reader who bought on the tropical, palm-lined island of Ambergris for $29,950 back then could sell for $180,000 today.
And we're still delivering deals like that—the places with opportunities you could profit from today…
Like a window of opportunity along a postcard-perfect stretch of Pacific coast we've told readers about…where lush, green virgin tropical forest tumbles down to white-sand beaches. The weather and topography here are ideal…and you can grab a lot for less than $40,000 or a condo that looks like it should cost $1 million—for just $195,000.
As an International Living reader, you'll know exactly where the deals like that are. And how—even with very little in the bank—you can take advantage of them.
The Retirement You Always Dreamed of…
for 13 Cents a Day
Agree to take a look at International Living today, and not only will you qualify yourself for your complimentary digital copy of the latest digital edition of Escape to Portugal: Everything You Need to Know to Retire Better, Invest Well, and Enjoy the Good Life For Less (value: $99) but I'll ALSO shave more than 60% off the regular price.
So instead of $129 per year for 12 monthly issues delivered to your doorstep, it's yours today for just $129 $49.
All you have to do is give International Living a try. It's guaranteed.
Our Good-Will, Good-Value Guarantee
Once you see our magazine for yourself, I feel confident you'll agree: It delivers you a world you just don't find anywhere else.
But if you decide the good-living, good-value opportunities International Living profiles every month aren't for you after all, just let us know and we'll send you a refund on your un-mailed issues. No questions. No fuss.
Escape to Portugal is yours to keep, with my compliments. With this special deal, you receive…
A full year of International Living delivered to your door (value: $129, yours for $49 today)
• The latest Digital Edition of the 178-Page Manual, Escape to Portugal: Everything You Need to Know to Retire Better, Invest Well, and Enjoy the Good Life For Less (value: $99 included)
You'll also get immediate access to:
Unlimited access to the subscribers-only section of the International Living website. You'll find here more than a decade of archived stories, recommendations, tips, insights and more.
IL's annual Global Retirement Index, with a complete snapshot of the best places to retire in the world. Whether you're looking for a palm-lined stretch of sand…a big city retreat…a place where you can pay less taxes…a haven where your dollars stretch beyond belief…a Spring-like climate year-round…it's all in this special subscribers-only issue.
Plus, we'll give you a special Premium Edition of IL Postcards, too—each day you'll learn about the best places to retire, travel, buy real estate, and enjoy life overseas. This complimentary e-mail service is for magazine subscribers only.
All told, this offer hands you $228 worth of live-better, travel-smarter, profit-more, retire-sooner advice and guidance from International Living for just $49.
If you're like many folks these days—not entirely sure your retirement savings will go the distance…or not sure where to put your nest egg so it's safe and growing…
Then I encourage you to give International Living a try right now.
Six Months from Now, You Could Be Living Large in Portugal on a Whole Lot Less than You Spend Now
The truth of the matter is: An international lifestyle isn't just for the rich and famous. It's for anybody willing to take advantage of the best-value opportunities in welcoming communities around the globe.
And it's our mission at International Living to help you do just that!
I hope you'll take me up on this offer to get yourself a copy of the latest digital edition of the one-of-a-kind resource Escape to Portugal: Everything You Need to Know to Retire Better, Invest Well, and Enjoy the Good Life For Less along with full International Living subscriber benefits.
Just try International Living. It's that simple. Like I said, you have our no-hassle guarantee if, for any reason, you are not satisfied. And Escape to Portugal is yours to keep with my compliments, just for giving IL a chance.
Please click below to activate this special Portugal offer.
Subscribe to IL magazine now and get your FREE Escape to Portugal manual.
You can review your order before it's final…
Sincerely,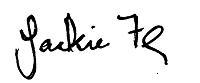 Jackie Flynn,
Publisher, International Living
P.S. Here's an even better deal: Try a two-year subscription to International Living and, in addition to everything I've already explained you'll get, you also get this special bonus video— An Insider's Look at Portugal: Western Europe's Affordable Gem (value $29). In this bonus video, you'll discover how easy your transition to this beautiful country could be. To give you the very best introduction to Portugal, we videotaped a special presentation given by Portugal expat and author of Escape to Portugal Tricia Pimental. She gives you a snapshot to real life in Portugal. She explains what you'll love about living there and what you may find to be somewhat challenging. Tricia's presentation is full of spectacular photos, too—so you can see exactly what she's talking about. From Lisbon to Porto, Cascais, the Algarve, and beyond…
Make sure you choose the two-year option in the secure online order form to receive this complimentary bonus. Just click on the link below now.
Subscribe to IL magazine now and get your COMPLIMENTARY Escape to Portugal manual.
You can review your order before it's final…
P.P.S. Here's what International Living subscribers say about the magazine:
"We have been Members of International Living for many years…and are now interested in scouting out Portugal. Thanks to IL we are learning more and more about Portugal and the best places to rent or buy. If you are dreaming of finding your "special place", IL magazine has done all the legwork for you. Highly recommended. "
– Franceska.
"I have been a subscriber of International Living Magazine for many years. The magazine has helped me understand the world better and travel better. With the help of International Living we are moving to Italy for a one year trial and if we like it we will stay longer. This move will give us an opportunity to see all of Europe"
– Bart P.
"International living is the best out there no question about it. I would and have recommend them to any of my close family and friends."
– Stephen S.
"I am a new subscriber to your magazine and wanted to express how pleased I am with your product. The quality of the magazine and the diversity of information that it provides, greatly exceeds my expectations. So often a purchase online ends up being much less than what you had hoped. International Living is at the other end of the scale…so much more than you were expecting. ."
– David W.
Subscribe to IL magazine now and get your COMPLIMENTARY Escape to Portugal manual.
You can review your order before it's final…